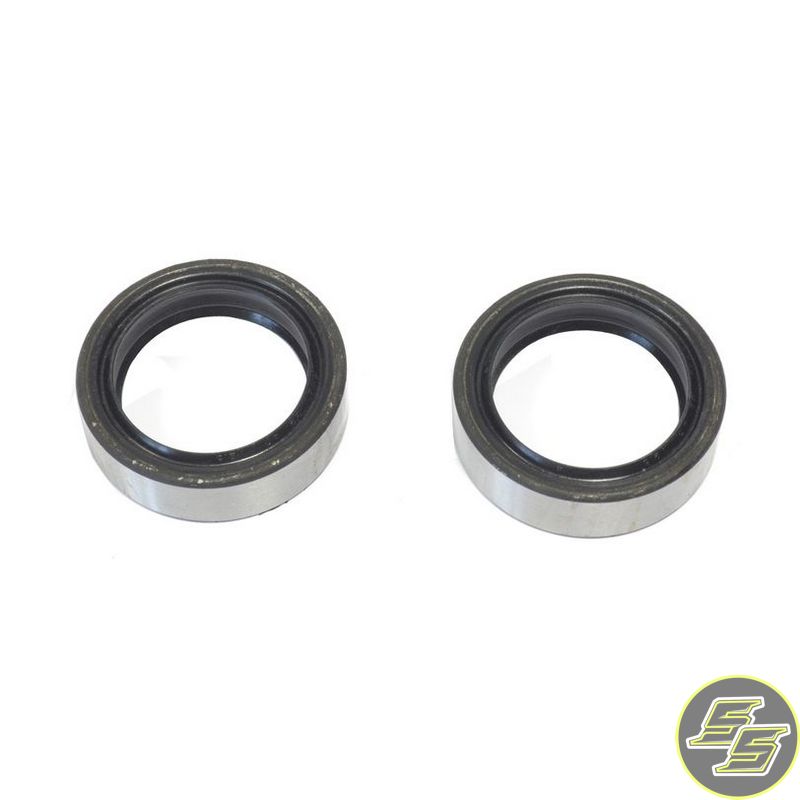 Athena Seal Fork Oil 32x43x12.5
ATH-P40FORK455018
---
This is a genuine product that is backed up by the official South African distributors.
---
---
Internal Reference :
ATH-P40FORK455018
This kit is composed of two fork oil seals with metal exterior part, a single sealing lip and a dust seal lip. Athena has a full range of fork oil and dust seal kits. The quality of Athena fork oil and dust seals is superior compered to OEM's, guaranteeing excellent, smooth performance, seal at high temperatures and great resistance to abrasion.
Vehicle Compatibility
KAWASAKI GPZ UNI-TRAK / BELT-DRIVE 305 cc 1983/1984 KAWASAKI Z 200 cc 1977/1980 KAWASAKI Z C1 / C2 / G1 / G2 250 cc 1981/1983 YAMAHA RD A / B/ C / D/ LC / YPVS 250 cc 1980/1983 YAMAHA RD YPVS / LC / LCF 350 cc 1980/1982
OEM Codes
YAMAHA - 4L02314500
Technical Features
External Diameter (mm) - 43Internal Diameter (mm) - 32Material - MetalNetWeight - 0.057Oil Seal Structure - One seal lip and one dust lipOil Seal Total Height (mm) - 12.5