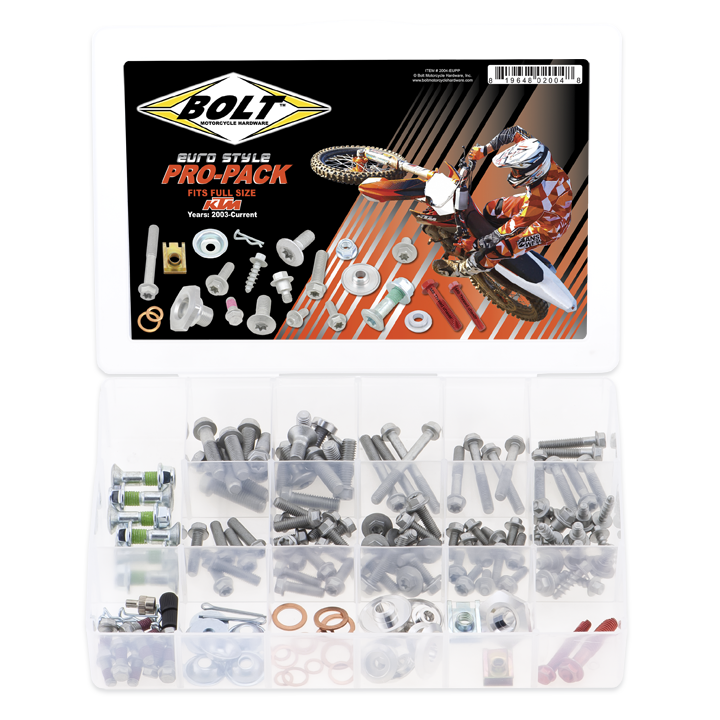 Bolt Euro Style 4T Pro Pack
BOL-PP-EUR4T
---

This is a genuine product that is backed up by the official South African distributors.
---
---
Internal Reference :
BOL-PP-EUR4T
Euro Style Pro-Packs contains factory style hardware. Includes all bodywork fasteners and aluminum bushings, rotor bolts, a full set of sprocket bolts, Fuji lock nuts, thread chasers and drain plug washers.
The Universal Euro Style Pro-Pack is designed for off-road KTM model years 2003-current. Suitable for all displacements.