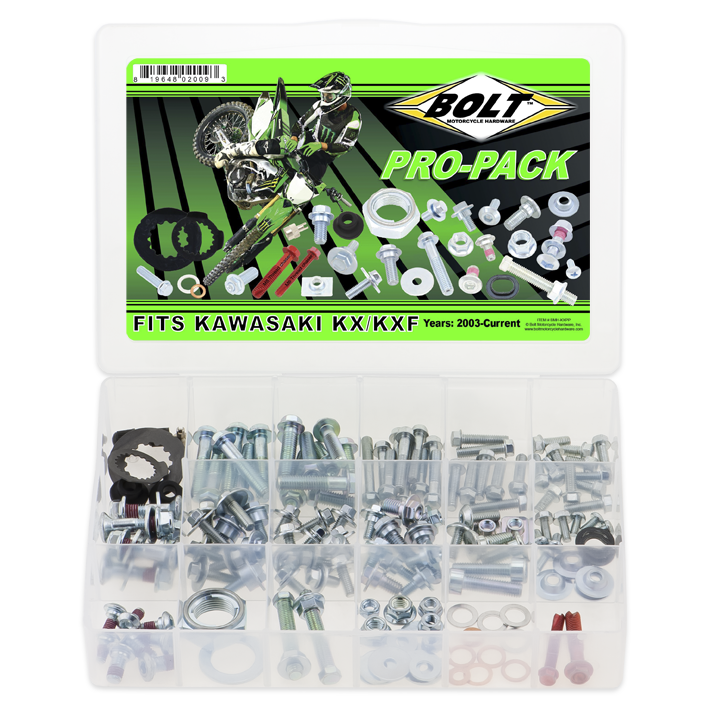 Bolt KX/KXF Pro Pack
BOL-PP-KX
---

This is a genuine product that is backed up by the official South African distributors.
---
---
Internal Reference :
BOL-PP-KX
KX / KXF Pro-Pack contains factory style hardware including: M6 & M8 flange bolts and shoulder bolts for shroud, seat, sub-frame, & fork guard, rotor bolts, a full set of sprocket bolts, counter shaft lock washers, t-nuts, valve stem grommets & caps, chain slider hardware, brake master cylinder bolts, Fuji lock nuts, and drain plug washers, and thread chasers. Also includes 22mm metal locking axle nut to eliminate stock castle nut/cotter pin.
Fits full size model years 2003-current.