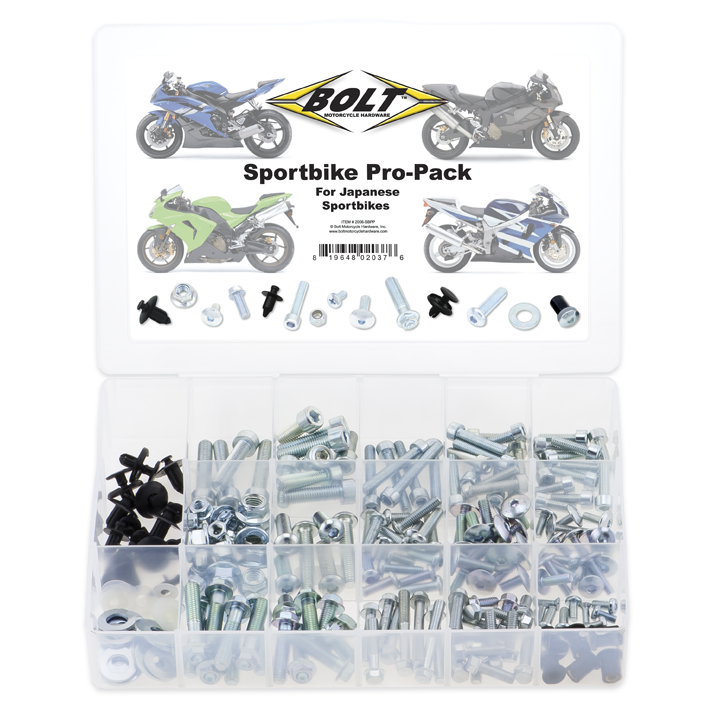 Bolt Jap Sportbike Pro Pack
BOL-PP-SBK
---

This is a genuine product that is backed up by the official South African distributors.
---
---
Internal Reference :
BOL-PP-SBK
Designed by extensively reviewing the needs of mechanics and riders both at the dealership and the racetrack, this kit is over 250 pieces of premium factory style hardware including socket head bolts, button head bolts, flange bolts, nylon removable rivets, metal locking nuts, fairing bolts, and more! Fits all late model Japanese sportbikes.