Castrol Hand Cleaner MitGrit 500g
CAS-MGR-500
---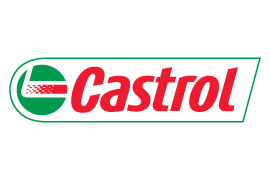 This is a genuine product that is backed up by the official South African distributors.
---

30 Day Return


Safe & Secure
Shopping

Free Delivery
over R1000
---
Internal Reference :
CAS-MGR-500
Description
Castrol Mitgrit is a high performance, skin conditioning hand cleaner, containing polymer beads and biodegradable solvent and is therefore free of petroleum. Castrol Mitgrit is bright yellow in colour. 
Application  
 Castrol Mitgrit can be used to remove grease, grime, soot, ink and other industrial contaminants.
Castrol Mitgrit should be applied to the hands and forearms, and massaged into the skin where dirt accumulates, paying particular attention to the fingernails.
Castrol Mitgrit should be removed under running water and will leave the skin clean and soft. Note: When used in conjunction with Castrol Skinguard, protection of skin and hands is ensured by avoiding direct contact with abrasive and corrosive substances usually encountered in industry.
Benefits
Reduced time wastage and hygiene costs.
Improved health and safety practice.
More contented staff with less skin related problems.
Improved environment friendliness.
Reduced maintenance.
Effective across a wide range of applications from heavy industrial to rural.
Rapid removal of dirt.
Reduced time and quality required to wash hands properly.
Reduced incidence of cutting, drying out and chapping of the skin.
Softer hands.
Will not block drains or cause sitting.
Effective solvent base.
Biodegradable, petroleum free solvent as opposed to aromatics base.
Polymer beads as opposed to silica grit.
Contains lanolin for skin conditioning.